Services
Home / Services / Lab & Radiology
Lab & Radiology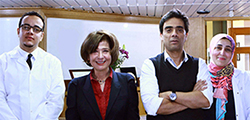 Genome Onco Lab
Prof. Wafaa El-Metnawi
Prof. Yasser El-Nahas
Genome OncoCenter has more than 30 years of experience in the field of molecular diagnostics.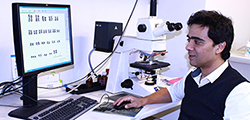 Moreover, it is the first molecular Lab in Egypt Specialized in Cancer molecular markers by next generation Sequencing.

This technology enables the appropriate application of targeted therapy for many Cancer Patients.

Genome Onco Center is certified in Molecular diagnostics from several International Bodies including the European Molecular Biology Quality Control Network (EMQN) and has collaboration with several pharmaceutical companies in the area of predictive Cancer Biomarkers.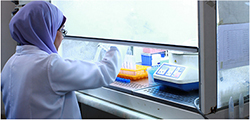 Sphinx Radiology Center
Dr. Mohammed Fawzy, M.D. Cairo University
Dr. Sameh Bayoumi, M.D. Ain Shams University
Sphinx Radiology Center offers a wide range of radiological and imaging services including X-Ray, Full body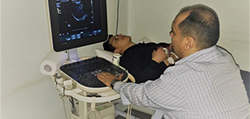 Ultrasound, Doppler, Echo mammography for patients using the most up to date technology to achieve accurate results.